Your Daily Probiotic Just Got An Upgrade.
Become a subscriber and receive a monthly supply of probiotic yogurt packaged in sustainable multi-serve glass jars delivered right to your door.

Small-batch, fermented, artisanal vegan yogurt

25 billion probiotics plus prebiotics per serving


No refined sugar, additives or preservatives

100% organic, whole food ingredients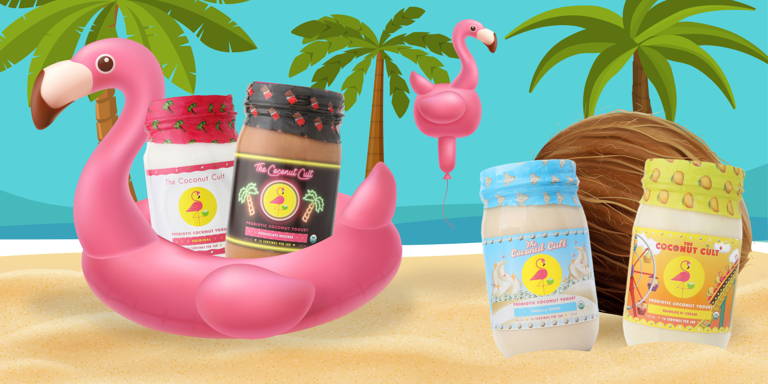 Heal Your Gut, Two Spoonfuls at a time
Choose your flavors, quantity & say goodbye to boring probiotic supplements forever!
Liquid error (templates/page.gem-81493426289-template line 24): Could not find asset snippets/product-selection-module.liquid
Your Daily Probiotic tastes really (really) good.
Our artisanal yogurt is made the old-fashioned way using organic coconuts and 16 strains of potent probiotics fermented in small batches and glass jars by our amazing in-house crew right in California. No co-packers, no oversees shipping, and no funky ingredients. Ever.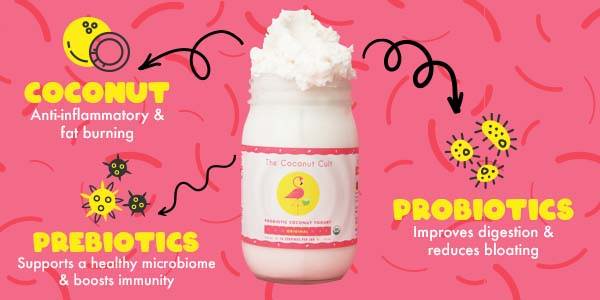 As a subscriber you can easily update delivery address, payment methods plus:

Shop limited edition flavors before everyone else
Swap, or add, limited edition flavors to your monthly box
Save 10% off every order, always
Exclusive access to a secret menu, only available to subscribers
Inclusion in invite-only Quarterly Wellness Webinar with Noah + Special Guest
Free Gut Health Consultation with Our In-house Health Coach
4.85 average star rating (385 reviews)
It takes guts to heal guts, and we're nuts enough to do it. Hear what other cult members have to say!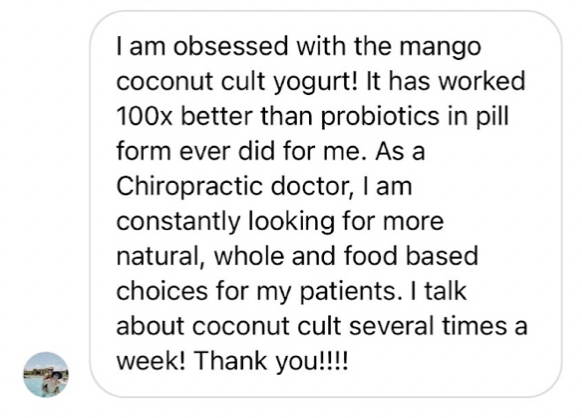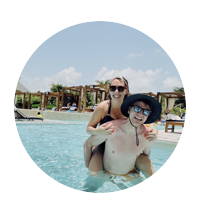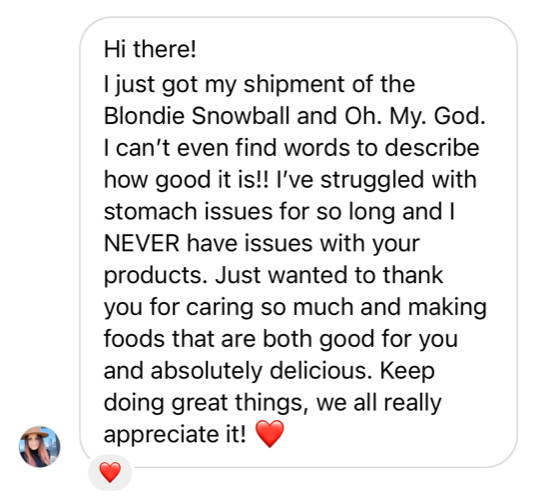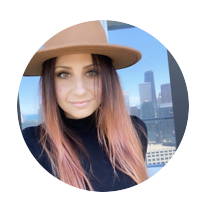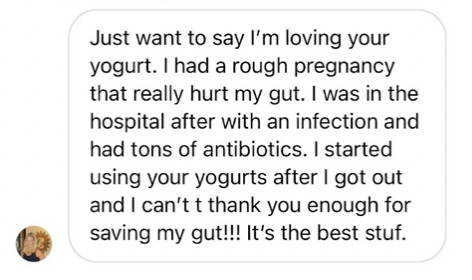 Lovebiotics LLC
1220 Kendall Road
San Luis Obispo CA 93410

10 foods to help support a healthy immune system
Winter is coming, combined with little ones going back to school and nursery, can only mean one thing… cold and flu season is upon us. We spoke to our nutritionist Alana Hilton who shared her top 10 foods to support a healthy immune system for you and your family.
And here they are:
- Leafy Greens like spinach and kale: Vitamin A, C, Folate
- Cheese:
Vitamin A, B12, Folate, Zinc
- Berries: Vitamin C, Antioxidants / phytonutrients
- Eggs: B6, B12, Vitamin D, Selenium
- Fish: B6, B12, Copper, Vitamin D, Iron, Selenium
- Fortified breakfast cereals: B6, B12, Iron, Vitamin D, Zinc
- Oranges: Vitamin C
- Nuts & Seeds: Copper, Folate, Selenium, Zinc
- Meat: Copper, Iron, Zinc
- Yogurt: Beneficial Bacteria, Vitamin B12
We hope these foods help keep you and your family fighting fit.